Bio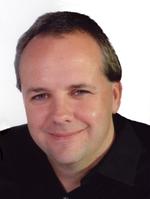 My name is Joe Gregorio and I am the father of three boys and one girl and a husband to Lynne Gregorio. We live in sunny North Carolina where I work for Google. In my spare time I do woodworking, landscaping, house remodeling, participate in the IETF AtomPub Work Group, and produce various bits of software. I also used to write a column for XML.com, The RESTful Web.
I have a B.S. in Computer Science and a B.S. in Mathematics from Eastern Connecticut State University and a M.A. in Mathematics from Dartmouth College.
The postings on this site are my own and don't necessarily represent my employer's positions, strategies or opinions.
How to keep up with me:
2003-01-16